Guiding Us Through the Eldercare Process
After my father passed away there were many questions my brother and I had pertaining to the finances for our mothers continued care as well as how to protect her estate. His sincere compassion and understanding with our mother at a difficult time was so appreciated, and through his knowledge and recommendations of what to do, he took the confusion and worry out of all those uncomfortable conversations dealing with wills, probate, power of attorney and necessary eldercare situations. He has continued to guide us through ways to protect her assets for our future inheritance, as well as providing protection and security for her remaining years. Mr. Clifton was a pleasure to work with and will definitely continue as our lawyer of choice for our mother, as well as our family, and our childrens families.
I have already referred him to my friends
I worked with two other lawyers on separate issues regarding my father last summer. Both misrepresented the law and used scare tactics in order to convince me to pay them for more services than I needed. One of them had even previously been on staff at the Council of Aging of Southwest Ohio. I feel very fortunate that I was referred to Parker and I have already referred him to friends.
Client Review of Parker Lee Clifton
Parker set up our family's Preservation Trust with great skill. He was very openly communicative with my parents, my brothers and me, and always prepared to answer all of our questions and concerns.
I would not hesitate to recommend Parker to anyone needing Elder Care services.
He is very knowledgeable, respectful and concerned with his clients' needs.
Parker Clifton, an intelligent, trustworthy and kind lawyer!
Parker is the 2nd lawyer I have ever needed to have in my life. He made the process that I had to follow as easy as he possibly could. He took his time and explained things to me and if I didn't quite understand, went over again until it was clear. If he didn't answer the phone when I called, he called me back in a timely fashion, or had someone else get back to me with the answers I needed. He keeps on top of what is happening with the law. He kept me informed of some very important information that would help to make my life a little easier. He is a very knowledgeable and kind person and I was fortunate enough to have him as my lawyer.
I would recommend Parker Clifton to anyone I know that needed a lawyer!
Grateful Client
I am grateful to have found Parker Clifton to help our family with my elderly mother's asset protection at very difficult time. He provided a plan, options, clear explanations, maximum support through every step and was always responsive. Parker is very knowledgeable, cares about his clients and I trust him. He has integrity. I am now having him make plans for my estate. He is outstanding!
I highly recommend him without reservation.
Highly Recommend Parker Clifton
In the summer of 2014, I was looking for an attorney specializing in elder law as my parents are advancing in years and both had severe health issues. Parker's name came up twice in my search as I talked to other elderly care services and I knew I had to contact him based on that alone. I have never looked back nor regretted that decision (nor have my parents). I should say that I have worked in law offices, I know MANY attorneys – BUT have never crossed one quite like Parker. He is different. Not only is he knowledgeable and helpful – you get a keen sense that he TRULY cares about his client (and that is not true of all attorneys – for some it is business only). We initially contacted Parker for help in filing for VA benefits for my father but also to look over all of the existing paperwork dad had already done (as he is a retired attorney). Parker immediately told us what he felt was needed and asked if he could rework some of the documents (Wills, Power of Attorneys, etc.) to make them stronger and up to date. He also suggested a Trust which we did not have and he did that for my parents. When the paperwork was done, the copies were given to us in a well-organized binder where you could view everything easily at a glance. He did anything he could to make the work that needed to be done as easy on my parents as he could. He took a great amount of time to really EXPLAIN to my parents and me everything he did and why. I am so grateful that I found him and will continue to recommend him to anyone looking for an attorney. He is one of a kind and I think you will be completely satisfied with his work.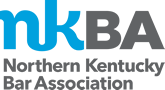 The laws governing legal advertising in the state of Ohio and Kentucky require the following statement in any publication of this kind: "THIS IS AN ADVERTISEMENT". This web site is designed for general information only.