Attorney/Owner
503 Centre View Blvd
Building 22
Crestview Hills, KY 41017
Phone:  859-279-4100
Fax:  859-279-4101
Email:  [email protected]
Attorney Parker L. Clifton has practiced law since 2007. His areas of practice span Medicaid, estate planning, probate, asset protection, Veteran's benefits, and Trust administration. In Mr. Clifton's Medicaid and Veteran's benefits practice, he counsels families facing dementia, disability, and long term health care costs. As a frequent speaker on these topics throughout Southwest Ohio and Northern Kentucky, attorney Clifton has presented on behalf of the Alzheimer's Association, senior safety organizations, and a multitude of care agencies and long term care facilities.
Prior to starting his own law practice in 2014, Attorney Clifton worked as a Managing Attorney with the Lavin Law Group, LLC and an Associate Attorney with the Thom L. Cooper, Co., LPA. He currently serves as Vice President of the Northern Kentucky Safe Aging Coalition.
Education:
Georgetown College (B.A. 2001), Northern Kentucky University, Chase College of Law (J.D. 2005)
Professional Licenses:
Supreme Court of Ohio (2007), Supreme Court of Kentucky (2013), United States Court of Appeals for Veteran's Claims (2009)
Board Positions:
Northern Kentucky Safe Aging Coalition
Professional Organizations:
National Academy of Elder Law Attorneys, Kentucky Bar Association, Cincinnati Bar Association, ElderCounsel, Northern Kentucky Bar Association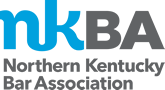 The laws governing legal advertising in the state of Ohio and Kentucky require the following statement in any publication of this kind: "THIS IS AN ADVERTISEMENT". This web site is designed for general information only.