LIFE PLANNING WITH THE ESTATE PLANNING BASICS
All too often, families focus their estate planning efforts on protecting their beneficiaries at death.  While this is important, it is also essential to have the right tools in place to maintain your dignity should you become less independent, disabled or incompetent during your lifetime.  Effective planning follows you through all life stages and there are certain basic documents that everyone needs to ensure their family will have as many options as possible should a healthcare crisis arise.  To protect yourself from court involvement and to keep from limiting your options, Attorney Parker Clifton can create a plan to put the following documents in place for use during your lifetime:
Financial Power of Attorney
Healthcare Power of Attorney
Living Will
HIPAA (Health Insurance Portability & Privacy Act) Waiver
 CREATING A PLAN FOR YOUR ASSETS AFTER YOUR DEATH
In addition to planning for the consequences of life, Attorney Parker Clifton has over 14 years of experience in creating comprehensive Estate Plans that include:
Last Will and Testament
Testamentary Trusts

 

(trusts created through your Will)
Revocable Trusts

 

that can be used to address the following:

 Avoiding the Probate process after your death to streamline and expedite the distribution of your Estate
 Solving complex distribution issues related to a minor or spendthrift Child, concerns regarding a  daughter/son in law, or those with Special Needs and Disabilities
 Minimizing/Eliminating State or Federal Death taxes

Irrevocable Trusts

 

that can be used to protect your assets from a Nursing Home or excessive taxation
We understand that there is no one single estate plan that works for every person. You need someone who will take the time to review your entire estate and help you determine the best way to craft your estate plan to your specifications. Whether you live in Kentucky or Ohio, we can help you create a plan that works best for you and your situation.
Estate planning is something that should be done as soon as possible. Life is simply unpredictable and we never know what tomorrow may bring. Once a plan has been created, keep in mind, you have complete control over when it should be changed. Contact Attorney Parker L. Clifton today and let us help you design an estate plan that meets your needs.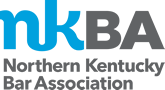 The laws governing legal advertising in the state of Ohio and Kentucky require the following statement in any publication of this kind: "THIS IS AN ADVERTISEMENT". This web site is designed for general information only.